FRIENDLY OPTIONS – WITHOUT CONTRACTS
Economy Pest Control does not require a signed contract, unlike many of our competitors. We want our customers to be loyal and return to us because they are happy with our service and the results of our pest control, not because they are tied to a long-term contract.
OUR APPROACH
Since 1974, Economy Pest Control has been serving the communities in Nevada County and Placer County.   To successfully manage your pests, we take a consultative approach.  That means we use the right tool for each job, based on the situation.  We don't believe in eliminating every single insect in your yard – only the unwelcome guests.  🙂  Some outdoor insects have a job to do, so we use our experience to manage them and keep them out of your house.  Our number one goal is to keep you happy, and that means keeping pests and critters outdoors where they belong!
Green
We have green products available when you request them.   Some situations call for green or eco products.   We just make sure you understand that green products may need more frequent treatments since they may not get to the root of the problem or last as long as our traditional products.   Every situation is different and we make sure we discuss the options with you before we begin.
Pet-Friendly
We have pets too so all our products are applied with our four-legged friends in mind.
PEST & RODENT CONTROL – QUICK RESPONSE
From armies of creepy crawlies to the bugs that zoom by your ear to those four-legged dark shadows you see out of the corner of your eye… Economy Pest Control can handle it. We work with you to ensure a collaborative pest control plan so you can feel confident in us and get the peace of mind you so rightfully deserve. No more 'creeping' as long as we can help it!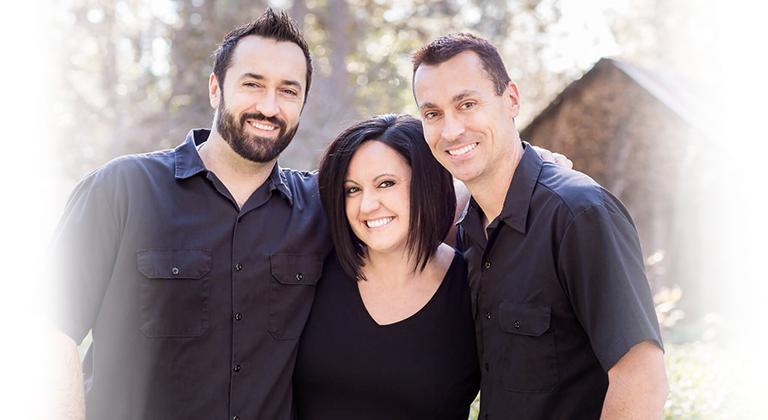 COMMUNITY-MINDED AND CUSTOMER-CENTRIC
Anything that bugs you bugs us too—we want to get it right the first time; customer satisfaction is one of our top goals. We have been involved in the local communities for decades and love to help our neighbors any chance we get.
Our Team is committed to providing the best experience for our customers. Our Technicians take the time to talk with you face-to-face whenever possible, to explain our service and educate you about pest control and prevention. During the work day, our Technicians have been known to remove their gear and pick up a hammer to help a customer with a falling fence, or grab a trash bag to clear out clutter, further preventing bug and rodent issues.

We have been with Economy Pest Control for over 40 years and have always had the best service. If we have unexpected rodents or pests that are unwanted all we have to do is call them and they are right there with the best service. Our personal pest control person, Isaac is the best when it comes to customer service. A family-owned business that started three generations ago is something to be proud of. We have always felt like a valued customer and these days that says a lot. Thank you Economy Pest Control!
Suzie


I just wanted to tell you what a great job your technician Brian did at my sister's house, and how much I appreciate the entire experience with you and your company.  Brian was a total professional, diagnosed the problem, answered every one of her many questions, made suggestions and even gave her a referral to a great handyman to take care of a few things to ensure she never has this problem again.  She was very impressed and appreciative and so am I.
Julie


James is outstanding!  I am always happy to see him.  It's a comfort to be able to count on excellent service.
Alice


I was having a birthday party and called due to numerous wasps flying all around.  You came out immediately and eradicated all wasps.  The party was a success!
Lisa


Both John and Jeff have provided excellent service over many years.  Always friendly and helpful!
Lynda & Jerry